Last night, CREST members past and present gathered with special guests at the Newcastle Diggers Club function rooms to celebrate 35 years of CREST NSW.
Newcastle Lord Mayor Cr John Tate opened the event by extending a welcome to all the visitors to the Newcastle area and told the audience of Newcastle council's high regard of CREST and its value to the community.
He reminded the audience of CREST's work during the east coast storms that hit Newcastle in June 2007 which were best known for the grounding of the Pasha Bulker bulk carrier on Nobbys beach.
Senior Constable Tony Tamplin of the Newcastle Police Media Relations was the MC for the night. He told a very humorous story of his memories of drive-in theatres which unfortunately cannot be published here.
Cr Peter Blackmore, Mayor of Maitland City Council told of his memories of the early days of CB radio. Cr Blackmore was a member of CREST for a short time after being quite active in the CB radio scene.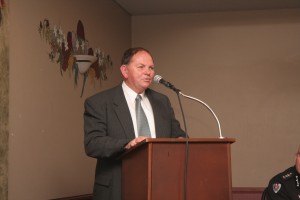 Russell Ashdown, Commissioner, NSW Volunteer Rescue Association and Audrey Koosemen, President of the Native Animal Trust Fund spoke of the work of CREST NSW and their active relationship with the organisation.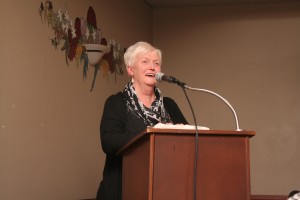 Mike Hallinan, Former NSW State Director spoke of the early days of CREST NSW and Mr Greg Ackman of Mobile One Communications Systems and Patron of CREST NSW Inc helped out with fund raising by  drawing the raffle. There were a massive number of prizes donated by local and state wide businesses on offer.