Once again assistance was provided to the Rotary Club of Singleton to support this annual event. The word "annual" is used loosely as the previous year's event was cancelled due to Covid-19. This year it ran somewhat later than usual coinciding with election day – 4 December 2021, also the commencement of coming out of the lockdown period. Some would think that the weather would be too hot for such an event – and usually it is at this time of year. As fortune would have it the weather was just perfect.
This year we revised our operation somewhat with Ride Control being located at the Lake St Clair Recreation Area in lieu of Mt Olive Hall. Pre-installation of radios into St John Ambulance vehicles was done on the Wednesday prior to allow the rest of the happenings on the day to run smoothly.
Pictured below are two re-loved pre-loved Landcruiser troop carriers. CREST NSW Landcruiser HZJ78 (Cairns 62 ex Cairns Regional Council SES Babinda Unit). Right: St John Ambulance HZJ75 (St George 72 ex NSW Ambulance Service).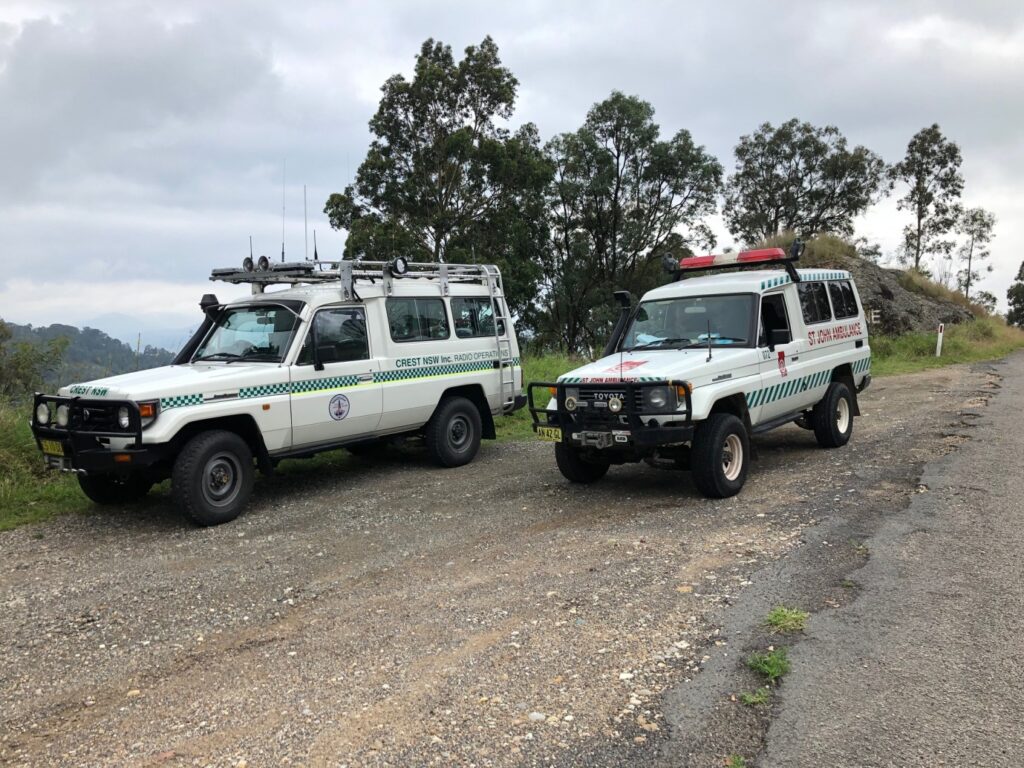 La Nina continues to test us with regards to our solar powered radio repeater station. With 330W of solar panels we can still find ourselves on the edge. The two days prior to the event were sunny and on the day everything worked just perfectly. Our Ride Control Headquarters consists of a 2.4m Gazebo, a 1.8m fold up table, radios in a suitcase, mast/antenna configuration and 300W solar panel. Our antenna setup consists of the usual VHF-Midband ground plane antenna constructed from a Mobile One dipole base and lead kit and five whips. The other antenna is a Mobile One 4.5dBi colinear.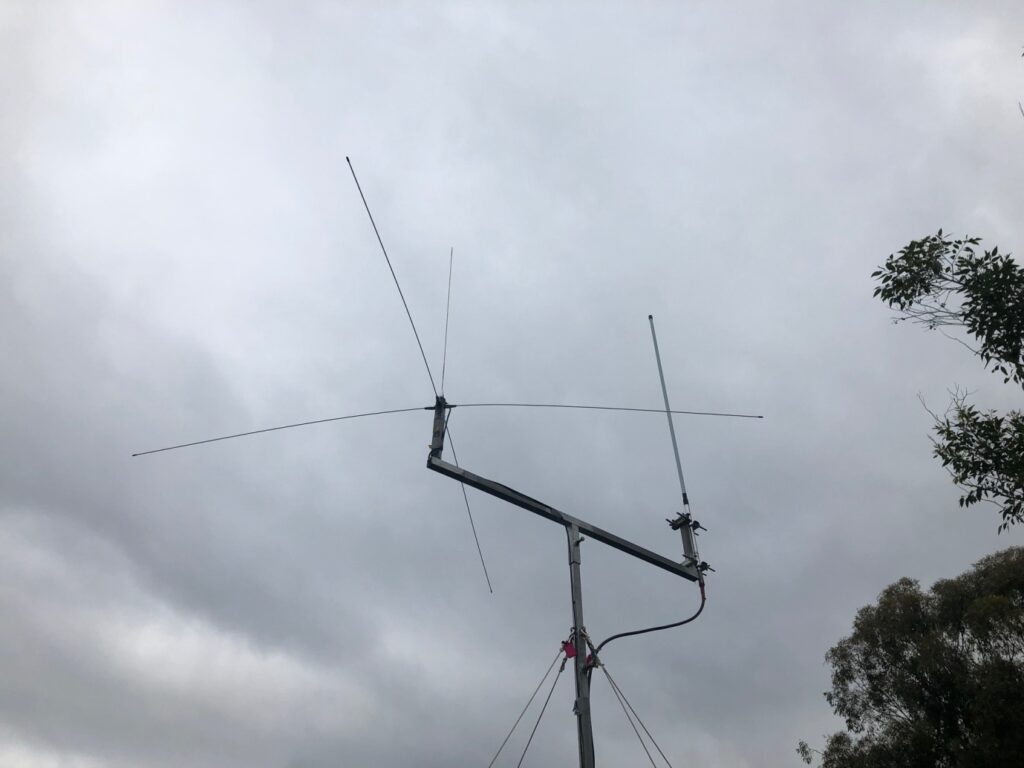 Andrew Pain
Singleton CREST