In late 2022, CREST NSW Inc lost long term member Graham Rees. Over the past thirty two years Graham has held the position of State Director, been a valued member of Newcastle Division, Prospect Post and later the Sydney team.
He assisted with many outdoor events requiring radio communications support – Newcastle Loop the Lake Bike Rides, Wollombi Wild Rides, NSW RTA Big Rides, Sydney to 'Gong Bike Rides, Cycle Sydney, Max Adventure extreme outdoor sporting events, the JDRF Walk for Diabetes, to name a few – but many.
Most recently in November 2019, he assisted with the response to the Black Summer bushfires at the Glen Innes Incident Management Centre.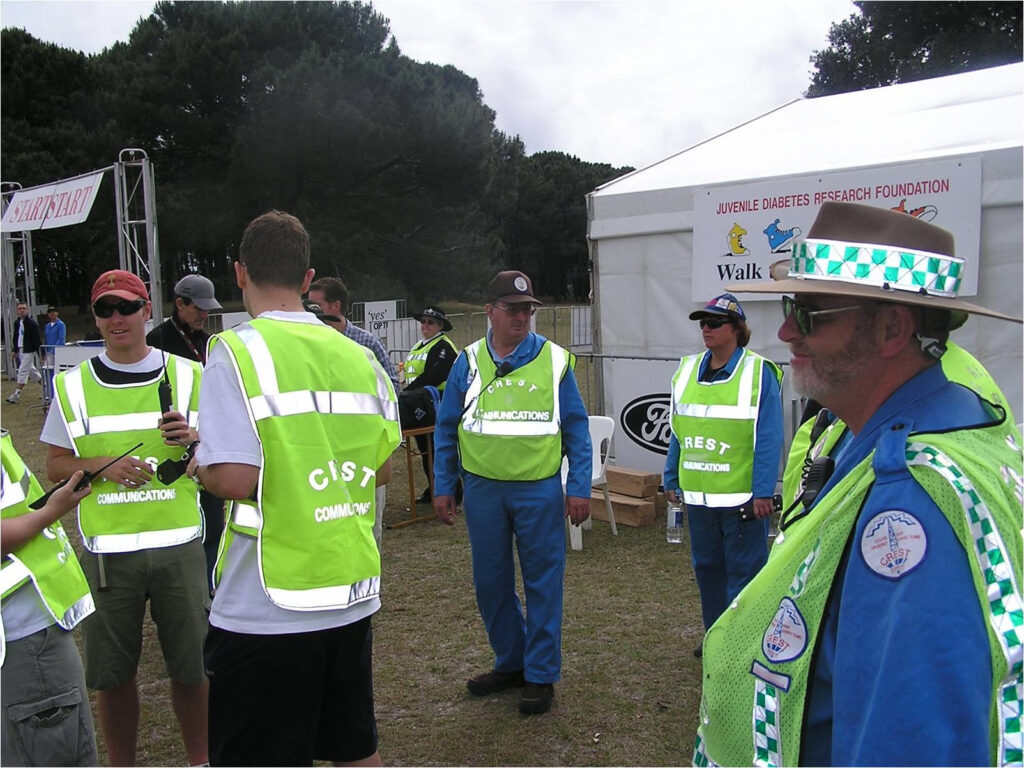 In 1998, CREST NSW Inc was called to assist the Macquarie Division Headquarters of the NSW SES with communications in Walgett NSW as the Government Radio Network base covering the area was to be soon inundated by flood water. Graham was visiting Dubbo for a CREST meeting at the time and worked with colleague Andrew Pain and others to quickly assemble a UHF PMR repeater, manufacture an antenna and procure coaxial cable for deployment. They flew in by light aircraft the next morning to install the system. This is one of many examples of Graham's willingness to be available at short notice to serve the community.